Your time in quarantine doesn't require you to stay couch-bound. With gyms, studios and amenity closures still in full effect due to the shelter in place, numerous companies are now offering FREE virtual workout programs to help you stay physically active and mentally sane. Whether you're looking to sweat, tone, stretch or clear your mind, these workouts will have you bettering yourself without even leaving your apartment. We've rounded up the best workout resources for you to take advantage of during your time at home. Put on your feel-good playlist and get your sweat on!
Workouts for Everyone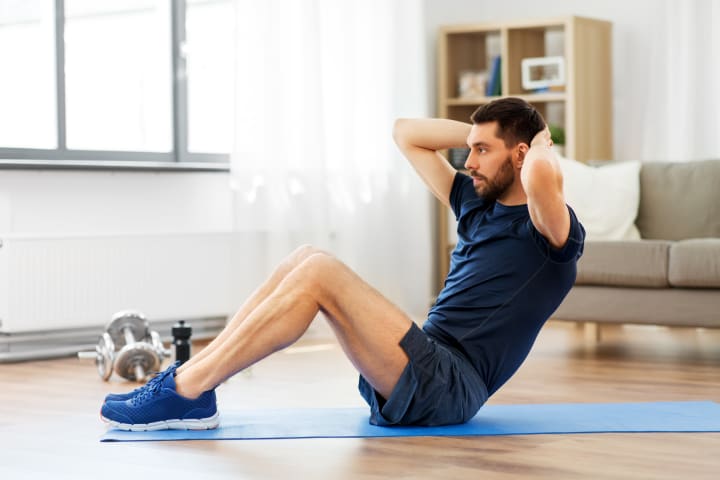 Peloton: Peloton is offering a free, 90-day trial of its polished workout app. The app--which doesn't require a purchase of Peloton's bike or treadmill--includes easy-to-follow videos, including yoga, strength, meditation, cardio and boot camp classes. The app also offers audio-only classes so you can enjoy outdoor runs!
Barry's Boot Camp: Barry's is offering live 20-minute workouts, twice daily on Instagram. These classes give you the perfect opportunity to move, dance, laugh and sweat now more than ever. Follow along with one of their many instructors as they take you on a workout journey like no other. Check out their Instagram story daily to get the class and scheduled times. 
Rumble: Once a day, you can do Rumble-inspired cardio and bodyweight workouts (no equipment necessary) via Instagram Live. These live classes can include boxing, HIIT and other calorie-burning workouts. Check their Instagram story highlights every week to get the schedule. 
ClassPass: Get over 2,000+ free video and audio workouts from top studios around the world without a subscription. All you need to do is sign up on the app, and it's completely free. Try anything from yoga to strength training and everything in between. 
24 Hour Fitness: Check out their Youtube Channel for live stream workout videos. The #24GOLIVE workouts include pilates, full body, barre and more! Participate in real time, or later, with step-by-step instructions.
Nike Training Club: The app has a wide variety of home workouts to choose from, including programs that help you set an ongoing schedule. The workouts can be filtered based on whether or not you have access to gym equipment, as well as bodyweight-only exercises. The great news is that all of their workouts are free to utilize during the Shelter-In-Place!
GymShark: The app has a wide variety of training plans to fit everyone's needs and now offers free bodyweight workouts. These routines require no equipment, or substitute gym equipment with household objects you may already have.
Toning and Dance
Tone It Up: Tone It Up provides an amazing community and offers many different types of toning and endurance workouts. The app will give you a free 30-day trial, with videos ranging from 10-40 minutes to fit your schedule.
P.volve: This functional movement fitness program will be offering 30 days of free streaming to all new members, giving you access to hundreds of workouts. Use the code ONEPVOLVE to start your free trial. They also share free live workouts on Instagram and YouTube three times a day (8AM, 1PM and 6PM EST).
305 Fitness: Enjoy a cardio dance party like no other! In light of the COVID-19 closures, this NYC studio is now live streaming free cardio dance classes twice a day on YouTube at noon and 6PM EST.
OBE Fitness: These toning workouts will get your muscles moving. The app offers 100 live classes per week, including cardio, strength, yoga and stretch based workouts. Use code SWEATSANDCITY for your first month of at-home workouts free.
Yoga and Barre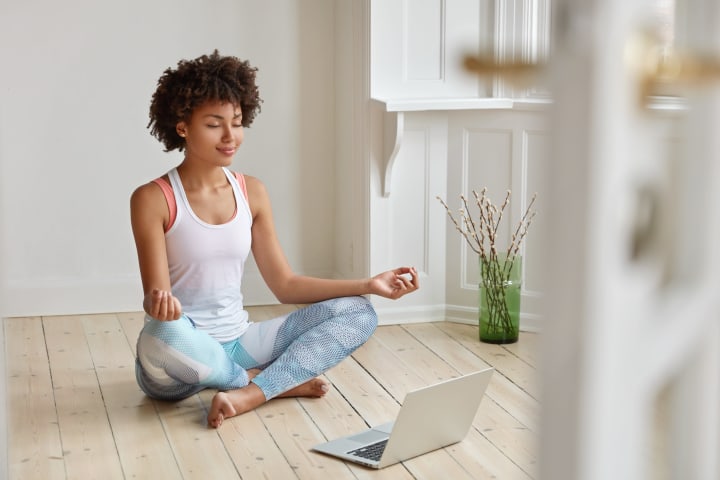 CorePower Yoga: Enjoy free guided yoga classes live on Youtube from the comfort of your home. New classes are added weekly, including sculpt, yoga and meditation.
Lululemon: Enjoy free  Instagram live sessions that feature yoga, do-anywhere workouts, meditation and self-care tips. Their website also has a home workout section highlighting training, different yoga-style classes and a Youtube Channel with step-by-step guides. 
FLY LDN: Enjoy free 45 minute yoga and barre Classes on Instagram live and Youtube. Classes vary, with anything from candlelight yoga to a calm morning stretch. You can find their daily schedule on their Instagram Story. 
Barrecore: This ballet-inspired workout is low impact, but still great for toning. Tune into one of their Instagram live videos, which run for 30 minutes at a time.