Changing leaves and cooling temperatures make fall perfect for spending time outside. However, you don't need to be throwing a football in the yard or hiking a trail to enjoy the season. This fall, consider adding new elements to your apartment patio or balcony to create a fun, relaxing atmosphere where you can enjoy all the season has to offer. We've put together a few tips to get you started.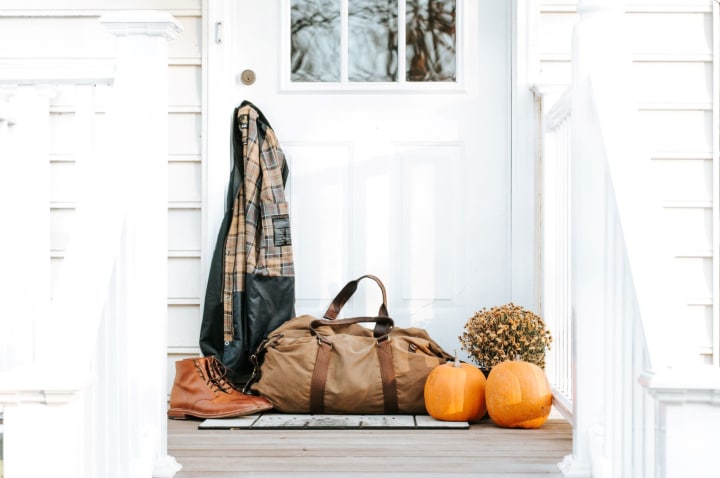 Clean the Space
Before bringing any new elements to your patio, you'll first need to clean the space. Sweep away any dirt and leaves that have accumulated over the summer and remove pollen and dust from the railing. If you have a rug, shake it out and vacuum as a final measure to ensure your space is ready to bring in new décor.
Make It Comfortable
If you're going to be spending hours on your patio reading, enjoying a glass of wine, or simply breathing in the fresh air, you'll want to be comfortable while you're out there. When is the last time you updated your seating? If your balcony has enough space, consider adding an outdoor chair that is both comfortable and provides the durability to last from season to season.
Add Seasonal Plants
If you have a favorite fall plant or flower, fill planters or window boxes in spaces that will create a focal point. You can also add pumpkins, gourds, and squash to create a theme that will last the entire season and be especially relevant when Thanksgiving rolls around.

Light a Candle
Fall offers a sweet spot between summer and winter; the night air is cool and refreshing, without being too cold. If you plan to spend nights on your patio, you'll need some light! To illuminate the space and add to the ambiance, try adding a few seasonal scented candles with your favorite fall fragrances, such as pumpkin space or variations of apple and cinnamon.
Fall provides a few months of perfect outdoor weather before the winter cold forces us back inside. This fall, if you're planning to take in the season from your patio, keep these tips in mind and take the time to make sure it's a comfortable, welcoming space for you and your guests.