Imagine waking up in the morning, brewing a fresh cup of coffee, and sitting down to work... from home. Sounds amazing, right?! Currently, about 3.7 million employees work from home in the United States. Telecommuting is at an all-time high and is becoming a common trend for most employers. Last year, 54% of U.S. workers worked remotely at least once per month, 48% worked remotely at least once per week, and 30% worked remotely full time; these numbers are only expected to grow! (Owl Labs) Whether you are running a small business or working remotely for your job, there are many benefits to working from home, including: 
Better work-life balance
Increased productivity and better focus 
Less stress 
No commute  
A better work-life balance means getting to spend extra time with friends and family, having more time work on one's overall physical health, and more 'me' time! Working from home provides less distractions than a normal office environment, increasing your productivity and focus. Although work stress is inevitable, working from home can definitely ease it. In fact, statistics show that 82% of telecommuters reported lower stress levels.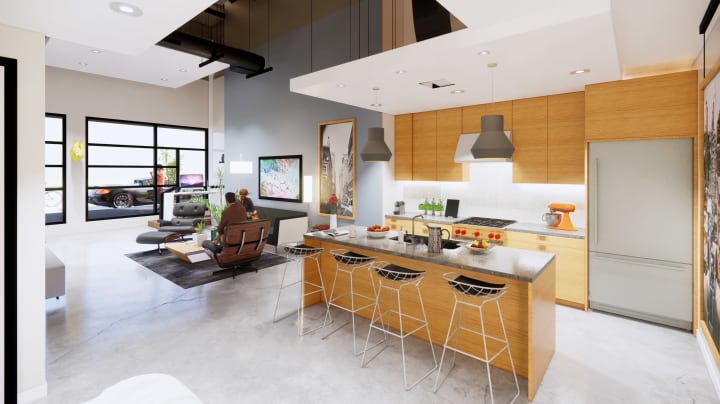 Live-Work Apartment Homes are the perfect place for a successful work from home environment. What exactly is a Live-Work apartment, you ask? These homes are set up with more space and conveniences that give you the option to both live and work in the comfort of your own space, saving you money on an additional leased office or co-working space by building it into your standard apartment rent. Instead of spending hours in the car to-and-from your destination, you can get straight to work in a matter of steps. Live-Work Apartment Homes give you the work space you need, along with the luxuries of being at home. 
Live-Work apartments can be used in many different ways, but they're perfect for small business owners, as well as those who simply want more space. They can range in style and size, whether a studio, one bedroom, loft-style home, and more. Some spaces may include direct street access, making it convenient for potential customers or guests to find and access your business/home. The large square footage and open floor plans can be used for anything you dream up; whether you're an artist, entrepreneur, blogger, or anything in between, these homes are built with you in mind.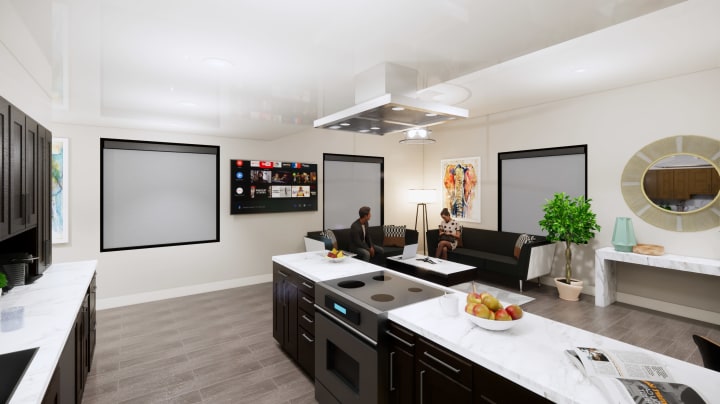 Although working from home has many benefits, the biggest challenge remote workers face is not being able to disconnect and unwind after work. It can be challenging, but taking time to relax and decompress is a must. Renting one of our Live-Work homes can provide you access to a variety of community amenities to assist with this, such as swimming pools, spas, gaming lounges, and events. Our locations also provide us with the ability to step outside our front doors and explore what's around us!
Working from home is great, but living in a home that is built specifically for the telecommuter makes it even better. Experience our new Live-Work Apartment homes for yourself! 
To learn more about our Live-Work Apartments in Seattle,WA click HERE. 
To learn more about our Live-Work Studios in Glendale, CA click HERE.