Experience is everything at Sequoia, and we are always looking for ways to enhance the experiences of our residents, employees, and candidates. Let's face it, finding a new job is stressful. But it doesn't have to be. Our recruiters take the stress out of finding a new job. From the moment you apply, you are taken care of and guided through the process. It's our top priority to treat all candidates fairly and consistently and not to keep them "hanging on" waiting for a response.
We've received recognition for the way we treat our candidates with the 2019 North American Candidate Experience Award by Talent Board. Winners of this award were judged based on survey responses completed by candidates. The surveys were scored based on four primary categories: 
How positive was the overall candidate experience?

How likely is the candidate to apply again?

How likely is the candidate to refer other job seekers to Sequoia? 

How does the candidate plan on maintaining a relationship with the employer after the interview process?
170+ employers registered to participate in Talent Board's Candidate Experience survey program, only 65 received awards for top performance and Sequoia ranked #15 in small employers. We were also named one of San Francisco Bay Area's 2019 Best and Brightest Companies to Work For, a second year in a row. Companies are assessed based on communication, work-life balance, employee education, diversity, recognition, retention and more, and we are very proud of this accomplishment.
With over 100 reviews and a 4.3/5 Glassdoor company rating, our employees and candidates enjoy their experiences with Sequoia.
More than 86% of our reviewers indicate they would refer Sequoia to a friend.

We thrive on diverse thought, with more than 60% of our employees identifying as minority.

We respond to every candidate who submits an application, so they know where they stand in our hiring process.
Here's what employees who've gone through the process have to say:

"The interview process was very smooth due to great communication from the recruiting team. My favorite part was that every interviewer helped me understand the AWESOME culture that is integral to Sequoia's success."
-Nadine Luna, Community Manager | Sonora at Alta Loma Apartment Homes | Alta Loma, CA
"Even in the interviewing process the culture of Sequoia is clear. Each interaction was comprehensive, full of apparent potential and positive energy."
- Jennifer Steinwand, Assistant Community Manager | Hidden Lake Condominium Rentals | Sacramento, CA
"Everyone I met at Sequoia was extremely supportive and informative. That made it an easy decision to join the team."
-Zach Webster, Service Manager | Waterhouse Place Apartment Homes | Beaverton, OR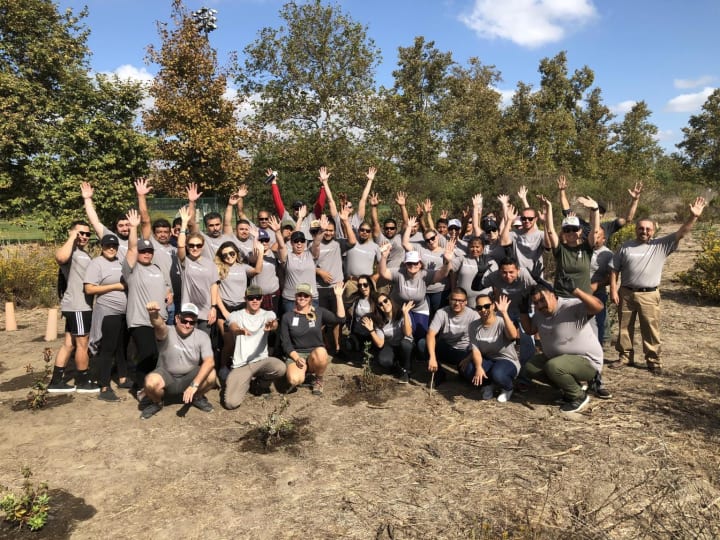 Interested in learning more about the perks and benefits of working at Sequoia? Click here. Interested in open positions with Sequoia? Click here.