Perks & Promises
Living Here Has Its Advantages
Atrium Downtown is not your standard community. Here, we offer perks and programs that deliver on our promise to Elevate the Everyday.
Explore the unexpected advantages of making your home here.

30-Day Move-In Guarantee
Because We Want You to
Love Where You Live
This includes our 30-day move-in promise. If you're not happy here, give us written notice within your first 30 days and you can break your lease. Some restrictions apply.

Accent Wall
Your Style. Your Choice.
Make your home feel like you. Influence your space with a complimentary accent wall to match your style and we'll make it happen. We are here to help you decide on a color that speaks to your design aesthetic.
PAWS
Pets Are Family, Too
Atrium Downtown is a pet-friendly community and our PAWS program is all about making your four-legged pals happy. You'll find pet waste stations around the property, adoption incentives, and treats in our office. Did we mention we don't have weight restrictions?
Referral Program
Referring Friends Has Its Perks
This is your opportunity to surround yourself with people who inspire you. Refer friends, family, or co-workers, and when they sign a lease, you receive $250!
Valet Waste
Let Us Do the Heavy Lifting
Make your life about adventure and experiences and not about daily chores. With Valet Waste, we offer doorstep trash and recycling pick up.
Maintenance Guarantee
You're Taken Care of
Isn't it a bummer when the garbage disposal stops working or a light bulb goes out? That's why we offer a maintenance guarantee that ensures you're taken care of. There's no greater priority for us than keeping your home in tip-top shape.
Refreshment Bar
It's on Us. Always.
Our refreshment bar is stocked with gourmet coffee, tea, hot cocoa, and bottled water. Stop by the clubhouse and have a complimentary cup (or three) on us!
Furnish Your Home
Give Your Apartment a Fresh, New Look
Our partnership with CORT Furniture Rentals makes furnishing your apartment easy and more affordable. Exclusive pricing for Sequoia residents provides you with discounts you won't find elsewhere.
Renewal Gift
Loyalty Has Its Rewards
It's simple. Renew your lease online or in person and receive a free gift from our menu of choices. Really, that's it.
Leaving Town?
Think of Us as Your Personal House Sitter
Heading out of town? No worries. Our team of professionals will water your plants, pick up your mail, deliver your newspapers, and receive your packages. All you have to do is enjoy your time away.
Giving Back
Doing Our Part for the Community
Doing good feels great. Atrium Downtown supports an array of local nonprofits through partnerships, donations, and volunteer work. Join us to become a part of a greater cause.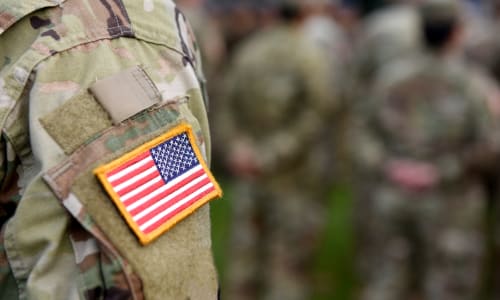 Saluting Our Heroes
Giving Back to Those Who Serve
We celebrate teachers, nurses, firefighters, police officers, active duty military personnel, and veterans. Ask about our community discounts – we are thankful for your service.
Fur-Ever Homes
Four-Legged Friend Adoption
Join us in helping cats and dogs find their forever homes. Adopt a pet from a local shelter and we will reimburse you up to $250.