Disappointment, loneliness, and uncertainty are three of the most common feelings people have had surrounding the COVID-19 pandemic. After conducting a company wide survey about how our employees were feeling and coping, we took their feedback to create our Wellness Series, a collection of tools, resources, and conversations with reputable guest speakers. The purpose of this series is to help offer solutions and resources for our teams to access and learn from, as well as to create an open dialogue around topics that many employees would find benefit and comfort talking through. During the course of the series, our team members will learn new coping techniques, how to navigate through this new world, build new skill sets, and overcome challenges they may face throughout the pandemic and beyond.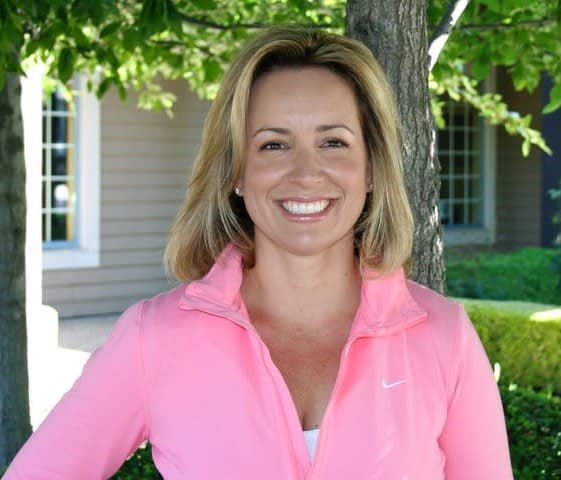 5/15 Wellness Series - Controlling Our Thoughts and Emotions With Erika Westhoff
Our first Wellness Series speaker, Erika Westoff, a sports psychologist,discussed the techniques athletes use to strengthen their mental toughness and how this can help overcome feelings of stress and anxiety during the pandemic. Throughout the webinar, Erika helped our employees identify their "why". This interactive exercise had our employees write down and walk through why they want to do their best at work, at home, and in their personal relationships. The point of this exercise was to help our teams members identify specific goals they wanted to achieve and find what helps get them through the day. 
Another exercise Erika walked our teams through was focused on our thought awareness, specifically surrounding the pandemic. Our employees wrote down three common thoughts that have been most prominent when they are under stress, trying to solve a problem, following a mistake, or while experiencing uncertainty. From there, they were able to recognize what thoughts are affecting them and how to go about relieving these uncertainties. By making ourselves aware of our thoughts and the reasoning behind them, we can more easily identify them moving forward and decide what we want to do to be more in control of them in the future. 
Overall, our goal at Sequoia is to help our employees get through these uncertain and new challenging times by providing them with the tools and resources they need to succeed. We want our employees to feel confident and supported in building healthy and productive approaches to work and life.
6/5 Wellness Series Taking Care of Yourself and Teammates 
We kicked off our second Wellness Series with speaker Dr. Dennis Davis, Ph.D.  Dr. Davis brought a wealth of knowledge and experience to the webinar as a Clinical Psychologist.  Our goal in this session was to provide team members with pointers to help them deal with the current crisis in a healthy manner, both personally and professionally.
We first discussed the concept of "emotional contagion," which is the idea that our moods and emotions are contagious, and can be caught by others. This highlighted the importance of being purposeful about the emotions that we put off, so that we can be a positive influence on those around us through our behavior and attitudes. From there, Dr. Davis provided several practical tips to help our team members practice emotionally healthy thinking and habits, to equip us to foster a positive environment for ourselves and those around us.
Our second major topic was post-traumatic growth. Many people are familiar with the idea of post-traumatic stress, which is the experience of lingering stress and anxiety following traumatic experiences. Dr. Davis shared that - if we are intentional about it - we can leverage traumatic experiences to grow as individuals. Building on this idea, we then discussed several specific ways that we can learn to grow from negative experiences, not by denying or ignoring those experiences, but by identifying the situations we are in for what they are, and finding the growth opportunities in them.
We hope our team members can continue to grow, learn, and cope with these new challenges that we are facing everyday.  
Stay tuned for more information on our Wellness Series and to hear more about our guest speakers to come!