If you know us, you know that Sequoia is anything but generic. We believe doing things right the first time shows how much we care about the people that call our communities home. With news of COVID-19, Sequoia has been monitoring the events closely and staying up to date with policies and procedures to keep both our residents and employees safe during this time. In addition to the many safety procedures already in place in our communities, we are implementing many policies to help those affected by COVID-19. From free lunch, to rent relief programs, and more, we are working hard to ensure our residents are taken care of. Check out some of the initiatives we have implemented in response to the pandemic.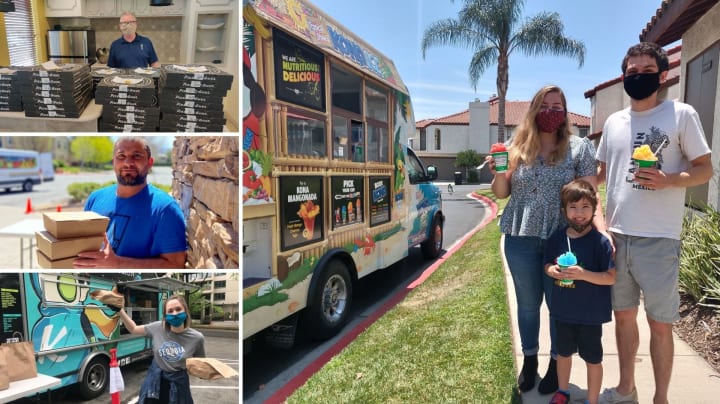 Lunch is On Us/ Ice Cream On Us 
We love to Surprise and Delight our residents to help bring a smile to their faces. One of our main goals is to win hearts and fans by actively seeking out opportunities to make our customers happy. We partnered with dozens of local restaurants to show support for our other small businesses in the community to bring lunch and ice cream to our residents on multiple occasions. 
Sequoia Cares 
We know many have struggled with financial hardships and we wanted to help by introducing Sequoia Cares. Our new policies were put into place with our residents in mind and include:
Waived Credit Card Fees 
Waiving Flex Rent Fee
Lease Term Forgiveness 
Our teams may not be there to shake your hand or enjoy an afternoon coffee together, but they are still here for our residents and customers. 
Click HERE for the most up to date information about Sequoia Cares
Virtual Events 
We couldn't all be together during these times, but we still wanted to help continue to build a sense of community with our residents. We have hosted many virtual events for all of our residents to participate in via Facebook Live and Zoom. From paint nights to virtual workouts, we are continuing to think of fun and engaging ways to host events for our residents. 
Giving Back
Giving back is part of our Sequoia lifestyle. Throughout this pandemic, we have done many giveaways on social media for all of our residents to participate in. These contests giveaways include Sequoia's 12 Days of Giving, National Pet Day Giveaways, and more! These small gestures can make anyone's day, just a little brighter.