Summer is finally here… but with COVID-19 still present, we have to limit some of our favorite activities. Fortunately, having fun isn't canceled! That's why we've compiled a list of our favorite indoor activities to give you to ultimate summer vibes, all from the comfort of your apartment!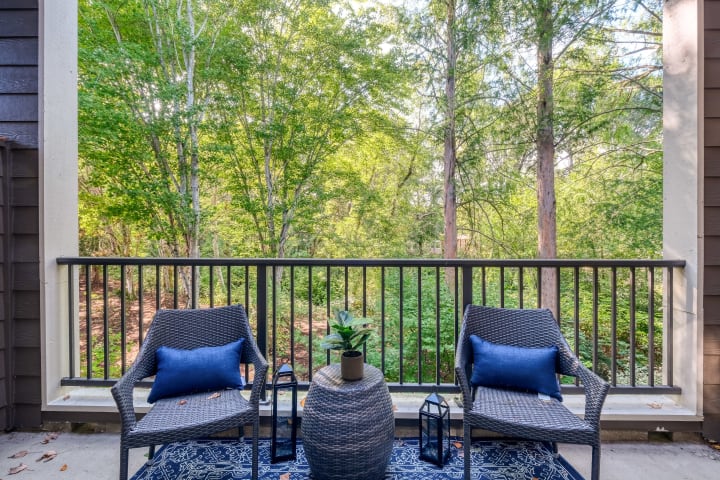 Stargaze From Your Patio or Balcony
Your patio or balcony is a great place to soak up the summer sun in your own space, but summer nights are the best time for relaxation. Stargazing is one of the many activities you can do from the comfort of your home. Your patio or balcony is the best summer hangout spot, so grab your favorite beverage, a cozy blanket, your favorite chair and turn off all the lights for the ultimate stargazing experience. Apps like GoogleSky, SkySafari, and SkyTracker can also help you identify constellations, planets, and stars.
Try a New Summer Recipe to Cool Off
What better way to cool off this summer than with a frozen treat?! Homemade popsicles are an easy summer recipe and are versatile with their ingredients to get your creative juices flowing, literally. This recipe is flexible in that you can use whatever fruits you have on hand. Here's what you'll need: 
Popsicle sticks 

Popsicle molds (optional - you can use a muffin tin as well) 

A blender - to blend your fruity concoction

Your favorite fruit combination 

Additional ingredients to add - coconut milk, yogurt, honey, etc. 
Some of our favorite popsicle combos include minty watermelon, raspberry peach yogurt, orange mango and so many more. The combinations are truly endless. Once you decide on your combination, simply add your ingredients into a blender and mix them up. Then, pour the mixture into the molds or muffin tins, add the popsicle sticks and freeze for up to six hours. The best part about popsicles is that you don't have to turn on your oven, keeping your apartment cool for the summer.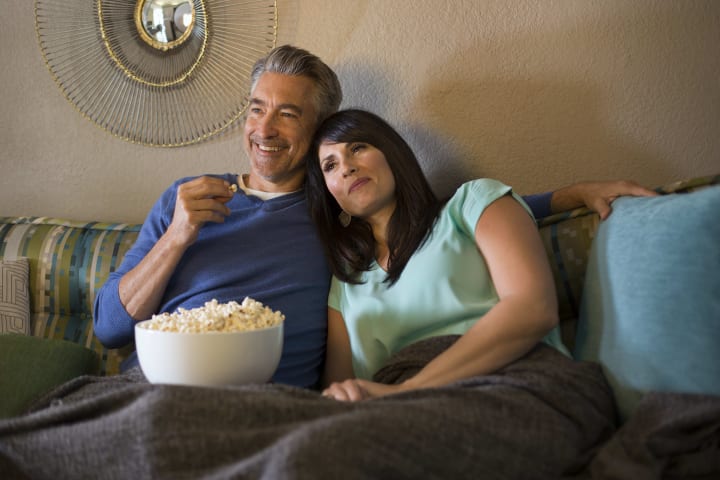 Throw the Ultimate Movie Night
Beat the heat by throwing the coolest summer themed movie night! The first thing you need is to pick the perfect movie. Some of our favorites include: Grease, Ferris Bueller's Day Off, The Sandlot, Endless Summer, Moana and so many more! Many of these movies can be streamed on platforms including Disney+, Netflix, Hulu, Amazon Prime, Youtube TV, HBO Go, Crackle and Fandango. If you don't have any of these streaming services, most offer a free trial. Once you pick the movie, snacks are in order. Some of the best movie snacks include popcorn, candy and your favorite beverage! To elevate your movie night, try a candy, fruit or classic Charcuterie board featuring your favorites! Your movie night now is almost complete…dim the lights, grab your favorite blanket, press play and let the ultimate summer movie night commence. 
Take a Virtual Class
Virtual classes are becoming more popular as we face this global pandemic. In order to still do some of the things we love, we have to get creative. Many companies are now offering virtual classes for everyone including cooking classes, workouts and more! Here are some virtual classes that are perfect for date night, getting that summer body, kid-friendly and more! 
Cooking Classes 
Sur La Table - offering virtual cooking classes for $29 per person featuring summer recipes. The classes are done via Zoom and can last 90-120 minutes. You are given a prep packet including a shopping list and equipment needed beforehand so you can be fully prepared for the ultimate feast. They also offer kid-friendly classes. 

Airbnb Experiences - choose from several dozen cooking courses featured in over 30 different countries. You can learn how to make pasta from an Italian Nonna or take a virtual trip to Morocco to make chicken tagine. You will be provided with a list of ingredients needed and a zoom link to participate. 
Cocktail Making Courses
Avital Virtual Cocktail Course - learn new cocktail recipes from local Mixologists via zoom with Avital. A cocktail kit will be sent beforehand with some prep and equipment instructions. From there you will meet your mixologist and start the party! 
Virtual Workout Classes
It's not too late to get your body summer ready! Check out our blog highlighting gyms, yoga studios and more offering virtual workout classes! 
Virtual Paint Night 
Create with Kait offers virtual paint classes for everyone via zoom. She will work with you to pick a date, time, gather supplies and of course have fun! You will also work with her one on one to pick out your favorite summer masterpiece you want to create!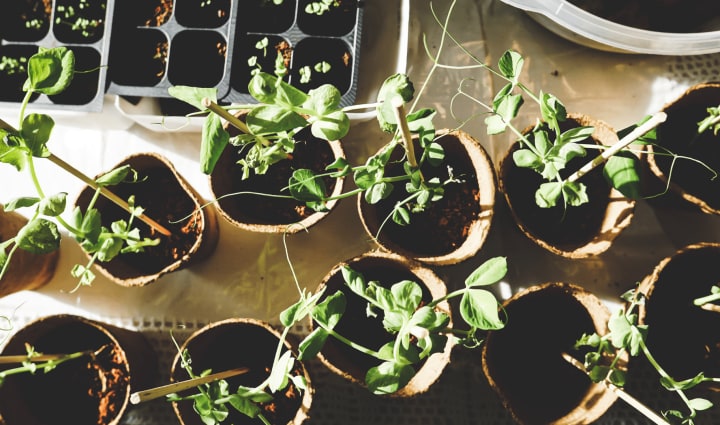 Plant The Ultimate Summer Garden
Summer is the perfect time to start your own garden from your patio or balcony. There are so many different vegetables and herbs that can grow in small places and don't take up a lot of space. Here are the perfect summer plants that you should have in your garden. 
Tomatoes - You can plant tomatoes in a medium sized pot, in the sunniest place on your patio or balcony. They are pretty low maintenance and just require watering every other day. 

Strawberries- They are one fruit you can grow in pots or hanging planters. They need a good amount of sunlight, but you only need to water them every other day! 

Herbs- the best herbs to grow in the summer heat include Basil, Chives, Dill, Parsley, Sage and Thyme. These can be grown in small pots together or smaller planter beds. When it comes to watering your herbs one a week is ideal, but pay attention to the soil. If it's dry, your plant needs water!